The Museum
Skogar Museum is 1 minute from Skogar Waterfall, just off the Ring Road, 30 km west of Vík and 150 km east of Reykjavík.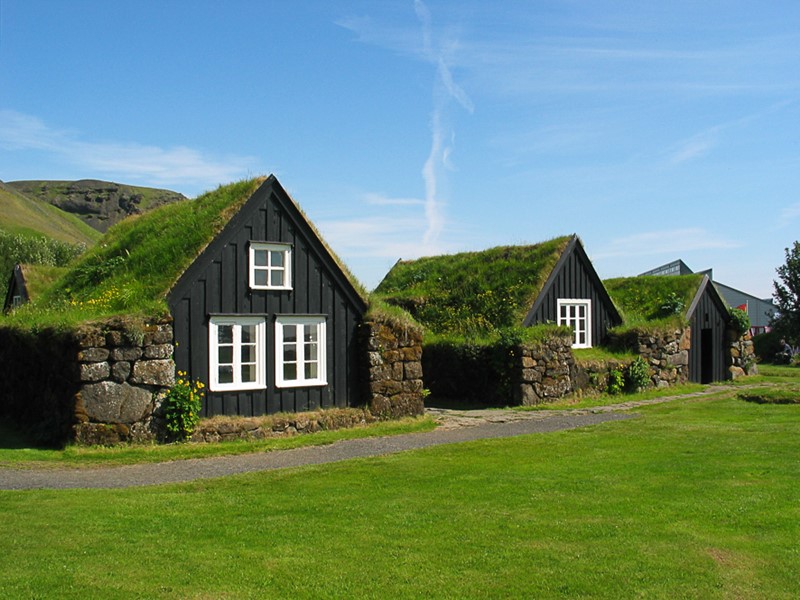 Skogar Museum
Skogar Museum has an eclectic collection of artefacts including an Open Air Museum where guests can experience Icelandic architectural heritage.
Excellent museum group
This is actually three museum in one. There is the transport museum which is loaded with artifacts from early Iceland to present. Then there is the collection of historic rural building outside that you can explore. They are really fascinating and well maintained and furnished. And, finally, there is the folk museum that is filled with a collections of folk artifacts that go back to early Iceland, including a full size boat. Very impressive.
A must see.
Skogar should be on everyone's tour schedule.
Robert S - Lawrence, Kansas
September 19, 2017
Three excellent museums
While the highlight for us was the open air museum featuring various reconstructed local houses, a school and a Church the other museums were also interesting. The collection of local people's memorabilia was extensive and brought home the activities in the area, particularly fishing. The communication and transport museum was worth a look again highlighting local and national needs.
Allow two hours in total. Plenty of free parking.
Michale H -  Carmarthen, Wales
September 4, 2017