Skogar Museum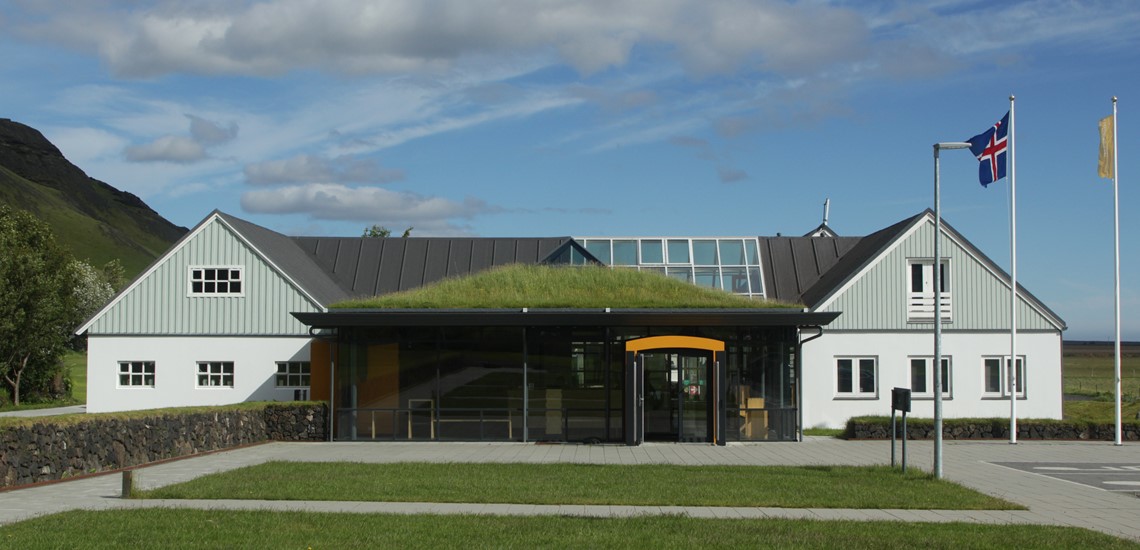 Skogar Museum in Southern Iceland, is a cultural heritage collection of 15,000 regional folk craft artifacts exhibited in 3 museums and 6 historical buildings.

Transportation Museum, Communications, Rescue Teams, It is also the historical museum for Rangárvallasýsla and West Skaftafellssýsla counties.

Skógar Museum opened December 1st, 1949. Originally housed in Skógar Regional School, the museum was founded on the initiative of Þórður Tómasson, who curated the museum since its inception until his retirement in 2013, at the age of 92.
In the early years, principals of the Skógar school assisted Þórður in his efforts. During summer vacations, when the schoolhouse was used as a hotel, and the museum's collection were exhibited in classrooms.

In 1952 the eight-oared fishing-boat Pétursey was donated to the museum by businessman Jón Halldórsson of Suður-Vík. The museum clearly needed its own building, and in 1955 the first museum structure was built.
Þórður Tómasson continued to collect more and more objects, and soon the museum's space filled up.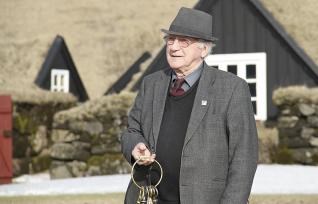 Once the museum had acquired its own facilities, work commenced on reconstruction of historic buildings on the site. In 1968 the first building was moved to Skógar and reconstructed; this was a storehouse from Varmahlíð under the Eyjafjöll mountains, built by Þórður's great-grandfather around 1840. This was soon followed by a baðstofa (communal room where the household slept, ate and worked), kitchen with open hearth, parlour and pantry.
Many more buildings were gradually added to the museum's collection, most recently a church and schoolhouse. All the buildings on the museum site have been brought to the museum from various places in Rangárvallasýsla and West Skaftafellssýsla and reconstructed on the museum site.
In 1990 an extension to the museum building was constructed. The fishing-boat Pétursey was moved into the new building, which provided far more space for the collection. For the first time the museum's collection could be presented in separate sections: Fisheries, Agriculture, Handcrafts, etc. The basement of the new building houses the county archives.
On 20 July 2002 a Transport Museum was opened in a large building erected on the museum site. The museum focuses on transport and technology, as well as on the role of the horse and ferries in overland transport in the days before roads and bridges. One section of the exhibition is devoted to saddler Markús Jónsson of Borgareyrar (d. 1888).
The museum includes a café and museum shop.
After the secondary school at Skógar closed down in 1999, the museum took over responsibility for the school buildings, where a hotel operates in summer, and tourist services all year. The former principal of the school, Sverrir Magnússon, is now Director of Skógar Museum.
June, July, August: 09 - 18
September to May: 10 - 17