Technical Museum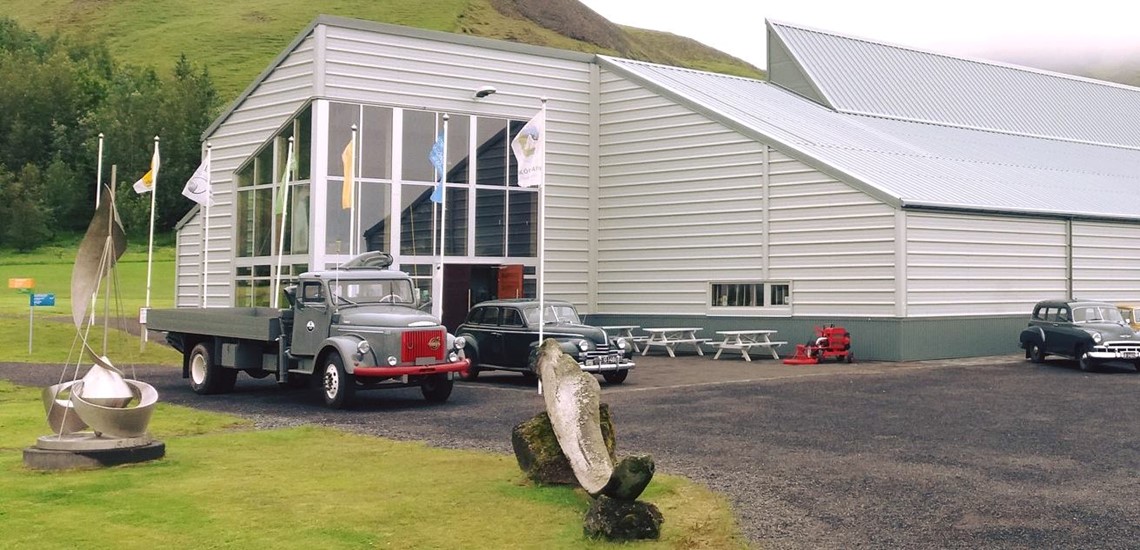 The Technical Museum in Skógar was opened July 20th 2002 in a new exhibition hall. The history and evolution of transport, communication and technologies in Iceland in the 19th and 20th centuries, from the age of the working horse to the digital communication of today. The museum᾿s aim is to collect, preserve and exhibit artifacts that tell this story.
The museums main sponsors who exhibit their artifacts there are: The National Museum of Iceland, The Roadworks, Icelandic Mail, Icelandic Coast Guard, RARIK Electric Network, Síminn Telephone and Landsbjörg SAR along many interesting exhibits from the Skógar Museum.
The exhibition hall has an excellent souvenir shop and the Skógakaffi Café. The Museum of Transport and Communication is a part of the Skógar Regional Museum which is among the largest and most popular museums in Iceland.