Open Air Museum

The Open Air Museum has a large site, which includes examples of many periods of Icelandic architectural history.
At the lower end of the site is a traditional turf farmhouse, including a baðstofa (communal room where the household slept, ate and worked), kitchen with open hearth, pantry, parlour, store room and cattleshed. Adjacent to the turf farmhouse is a hydro-electric plant, a reminder of the inventive pioneers who first harnessed water power to generate electricity.
The upper part of the site includes a schoolhouse typical of Icelandic country schools in the early 20th century, a church, and a baðstofa built over a cattleshed to benefit from the warmth of the animals, along with a storehouse. At the highest point on the site is a wooden house built at Holt, Síða, in 1898.
To the east of the hydro plant is one of the spans of a bridge built in 1921 across the glacial river Jökulsá, Sólheimasandur.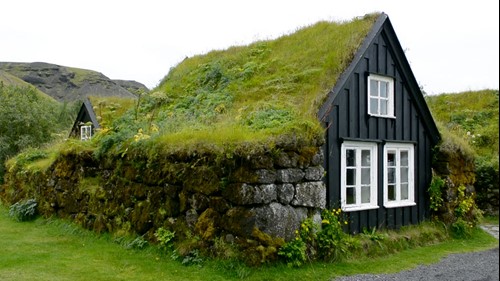 1. Museum building
2. Turf farmhouse
3. Hydro-electric plant from Breiðabólsstaður, Síða.
4. Schoolhouse from Litli-Hvammur, Mýrdalur.
5. Church
6. Skál cattleshed-baðstofa and storehouse from Gröf.
7. Holt wooden house from Síða.
8. Museum of transport.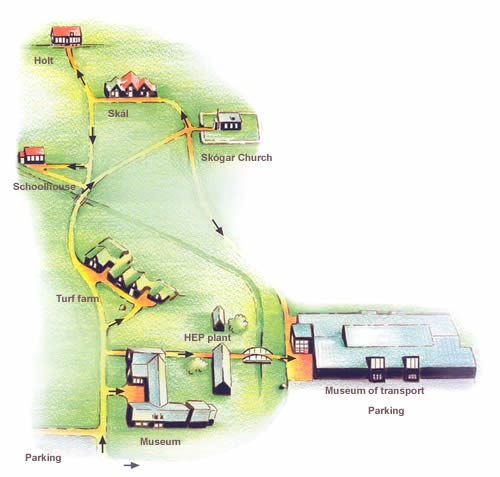 June, July, August: 09 - 18
September to May: 10 - 17