Folk Museum
Skógar Museum opened December 1st, 1949. Originally housed in Skógar Regional School, the museum was founded on the initiative of Þórður Tómasson, who curated the museum since its inception until his retirement in 2013, at the age of 92.
Fisheries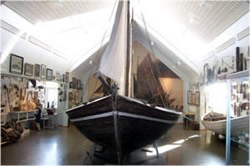 The Fisheries section contains a large collection of objects relating to fisheries along the south shore of Iceland. Fisheries in this region were unusual in that Iceland's sandy south coast has no proper harbours; boats had to be launched from beaches that lie open to the North Atlantic waves. The centrepiece of the section is the eight-oared fishing-boat Pétursey, built in 1855, which was in use until 1946.
Agriculture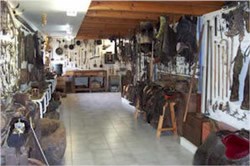 The Agriculture section contains tools and utensils used on farms in olden times, riding gear, haymaking tools, dairy, woolworking and ironworking equipment, etc. In a subsistence economy, farming households had to be self-sustaining, making and repairing all their own tools and utensils.
Furnishings and Handcrafts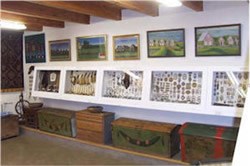 The Furnishings and Handcrafts section contains a variety of everyday household items from olden times, including ornamental handcrafts made by both men and women: needlework, weavings, woodcarvings, metalwork, etc.
Natural History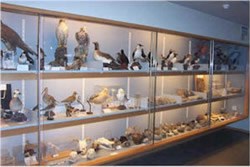 The Natural History section contains a variety of stuffed birds and animals, skeletons, eggs, plants etc., which was the private collection of Andrés H. Valberg from Skagafjörður.
Archives
The archives of the counties of Rangárvallasýsla and West Skaftafellssýsla are preserved here.
June, July, August: 09 - 18
September to May: 10 - 17